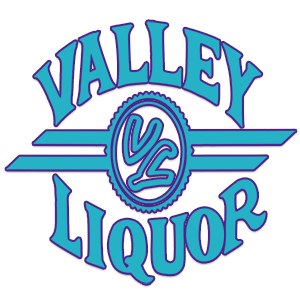 Valley Liquor is
Wisconsin's Largest Beverage Caterer
For weddings, graduations, reunions, company picnics, house parties, or any event – We are here to help with all of your needs!
"Valley Liquor was our alcohol vendor at our wedding…and they were phenomenal. They were so accommodating and professional and the price could not be beaten. They brought a beer trailer with 4 options of self serve beer which our guests loved. They provided bartenders that were so friendly and helpful throughout the night and dealt with our 220 guests. We had an open bar for about 7 hours that day and didn't break the bank. We were so impressed with Valley Liquor and thankful they were so helpful on our day."
Emma R.
"Ray and his team catered our wedding at Homestead Meadows in Appleton earlier this month. We are absolutely thrilled that we went with Valley Liquor. They set up the entire bar, were punctual, reasonably priced, and accommodated little needs that we had! Thank you to Ray and Valley Liquor for making our day one to remember, and taking some of the stress off of us! We will continue to recommend your services!!"
Della B.
"I used Valley Liquor to cater the beverages at my wedding and I absolutely cannot say enough about the phenomenal service and great selection! Ray worked with us to provide the types of soda, alcohol, and mixers that we wanted to have at a cost that worked for us. We could also limit access to certain bottles so that only bride/groom or bridal party was allowed to drink a particular beverage. The bartenders that night were great and kept up with our crowd. They even offered to help when some family and friends were cleaning up wedding decorations! "
Rachel B.
"I hired Valley Liquor to handle the beverages at my wedding, held at Givens Farm. Ray made the entire transaction absolutely simple and pleasant. We chatted on several occasions which felt more like hanging out with an old friend over drinks. Ray drew on his vast experience doing this job to keep costs down without making the wedding feel cheap at all. We just expressed our likes and he handled the rest. Very simple, very personable transaction. The trailer and bartender at the event added to the overall flair…Highly recommend that anyone looking to have a gathering where drinks are needed make Valley your first stop!"
David P.
"Thank you for all you did to make our wedding day possible. The liquor trailer worked perfectly. It was nice not have to worry about running out of anything for the evening. Your services will always come highly recommended by us."
Amy & Jason O.
"We contracted Valley Liquor to host the bar for our son and daughter-in-law's outdoor Wedding. As parents of the groom, we took on the responsibility for the drinks. Thinking we could handle this on our own panic set just two weeks prior to the Wedding. I gave Ray a call from Valley Liquor and he saved our lives! He was awesome from the very first phone call we had with him and thru out the whole Wedding weekend! He thought of and provided everything we needed, glasses, napkins, straws, mixers, ice, quantities of alcohol, and not to mention the BEST bartenders on the planet!! AND all for a Very reasonable price!! If you're thinking of handling your own Wedding or any large event DEFINITELY rethink it and go with Valley Liquor Mart."
Kay S.